Dobri Stojsic, Senior Partner,
The Strategic Planning Group
ePSP is brought to you by The Strategic Planning Group (T.S.P.G.), a full service consulting company that has worked for major organizations all over North America. We can provide organizations with a wide range of advice, business tools and solutions. See our link below to T.S.P.G. for more details.
At T.S.P.G. our focus is on helping businesses solve their complex issues whether assisting in a particular functional area or by helping to set the overall strategy for the organization. Our full service approach, combined with our commitment to helping clients realize their ultimate potential, results in an efficient and effective process, creating great value for our clients.
We want to be more than just consultants. We want to help you achieve your business goals in a number of functional areas. To accomplish this, we must be trusted and objective advisors to our clients by contributing our knowledge, experience and thinking in ways that make a practical impact.
We help shape, influence and create solutions 'with' organizations, not 'for' them. We know there is plenty of good talent and intellectual capital within every organization but often they are without a process or perhaps lack the skill level to refine the strategic focus of their firm. We know every organization has more potential than it is currently delivering. We will provide disciplined processes and a unique outside perspective to that expertise to help executive decision-makers fulfill their aspirations and achieve their potential.
The video on this page describes our full facilitated process called the Strategic Management Process (SMP).  The ePSP on this site is virtually the same process without the on-site facilitation. The video is placed here so you can understand what we do as consultants in strategic planning.
Our philosophy is that you should complete the plan quickly based on the expertise of your executives and managers, and get on with implementation.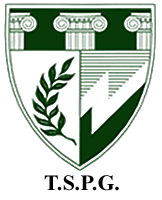 View our site www.tspg-consulting.com for more details.