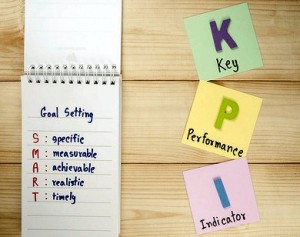 Benefits of Measurement Management
Helps remove ambiguity
Provides a precise measure for describing and communicating goals
Helps forge alignment
Accelerates the rate of change
Increases management's predictive powers and early warning capabilities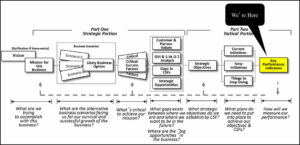 What gets measured, gets done!
You've developed your strategic plan and have a clear road map designed to reach your vision. The next step is to put your plan into action and manage the process as well as the plan's performance. Creating good, solid measures is the first step to developing your performance scorecard. Measures are quantifiable performance statements, and they must follow certain guidelines. These are more granular than the SPI's described in step 2.
KPI's are performance measures that indicate progress toward a desirable outcome. Strategic KPIs monitor the implementation and effectiveness of an organization's strategies, determine the gap between actual and targeted performance and determine organization effectiveness and operational efficiency.
In this section, you will learn how to attach specific measures to each CSF and ensure you can monitor progress and performance.